Partners
---
Project Promoter
Since 1972, Eustream has provided the transmission of more than 2.5 trillion cubic meters of natural gas through the territory of the Slovak Republic. The company therefore successfully continues in the tradition of the Slovak gas industry, which dates back over 160 years.
Our core business is international natural gas transit. In 2017 we transported 64.2 billion cubic meters of gas.
Project Partners
The list of the Eastring Project Partners includes:
FGSZ Zrt.
– Transmission System Operator (TSO) in Hungary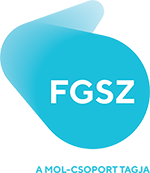 SNTGN TRANSGAZ S.A. – TSO in Romania


BULGARTRANSGAZ EAD
– TSO in Bulgaria